A handy tool to look up Emojis
03 Nov 2019
I recently took the habit of using more Emoji characters in blog posts and titles, because why not 🤷‍♀️. In order to look up the most appropriate Emoji, I was always checking out the official Unicode Emoji list. Unfortunately, that list is HUGE and loads very slow 🐌. So I made a tool to 🔍 look up Emojis easily!
Announcing the Unicode Emoji character map on toolstud.io! It allows you to search for Emojis, like on the word 'fruit', and see all the Emojis that use it in their description. If you select 1 Emoji, you get more detailed information on it, and all the available encodings, ready to copy/paste.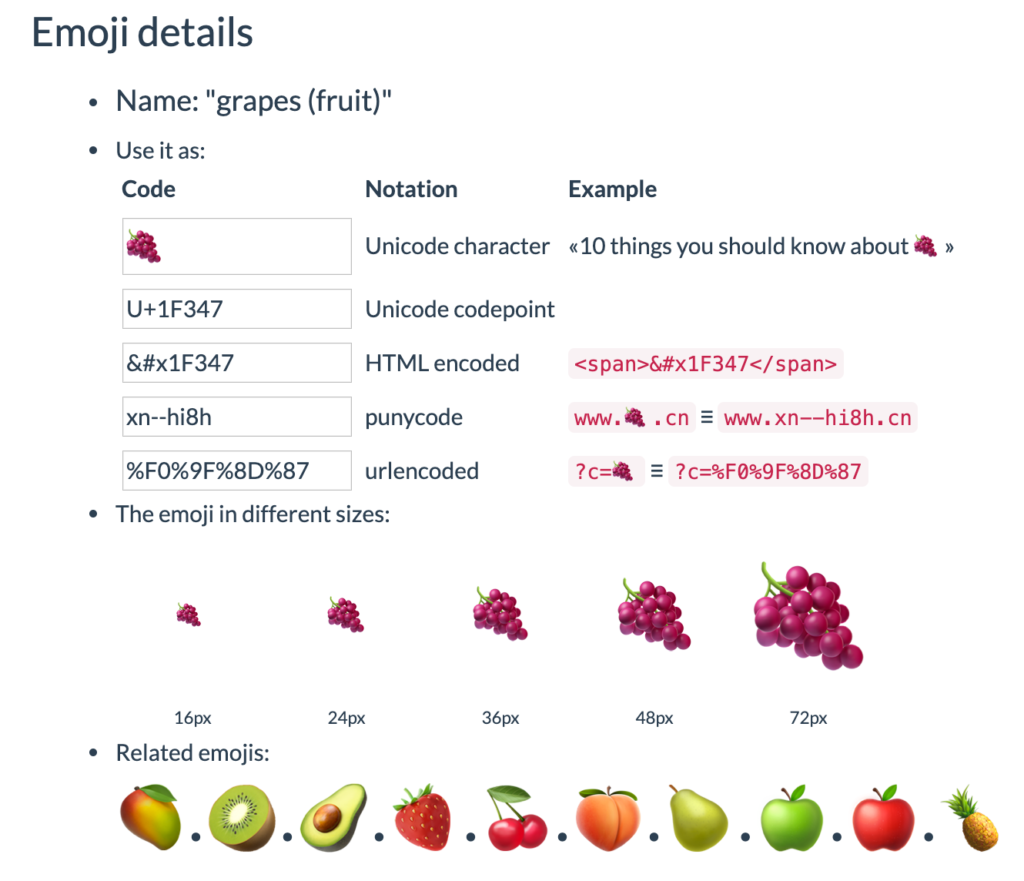 Emoji for grapes
Use the tool to add Emojis to your blog posts, your email, your Instagram or Facebook name, your CV or a letter to your boss. Don't hold back, because Emojis evoke feelings and feelings are good!
For less emotional messages, there is also my HTML special characters tool.
The source data of the tool is the official Unicode page, so if that would change on the future, the tool will adapt.
(first published on blog.toolstud.io)