Bashful Scripting
I have an above-average interest and pleasure in developing bash scripts and I share that passion in various ways. I bundled all of them in the Bashful Scripting network.
Bashful Scripting Newsletter @ Revue
I started a (+- monthly) email newsletter with curated links to bash-related content. Tips & tricks for development, interesting bash projects, articles on advanced or beginner's topics. I get a lot of content from Hacker news and Github.
www.getrevue.co/profile/bashful or bash.forret.com/newsletter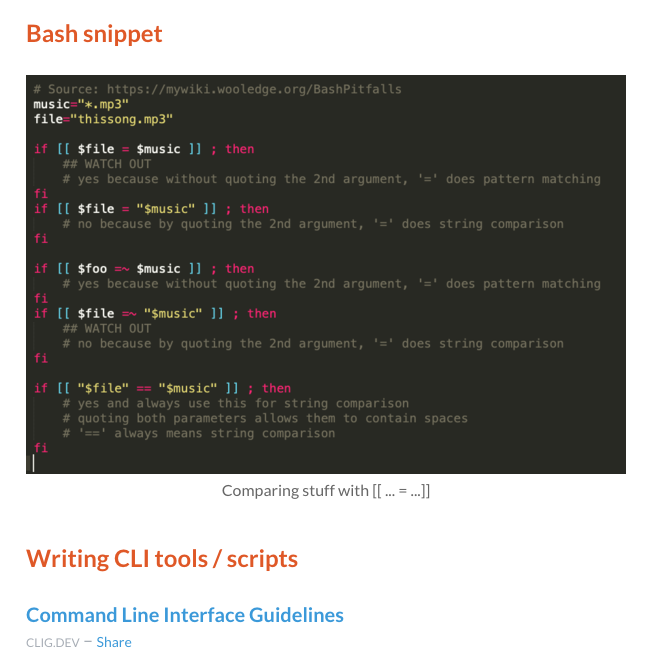 Bashful Scripting Podcast @ Youtube
Still working on an intro tune, but the first episode should be live soon at
Bash/shell news @ nuuz.io
What is happening in bash development today? I join news from Hackernews, Twitter, Github, StackOverflow and dozens of blogs on:
nuuz.io/bash (or bash.forret.com/news)
Learn Bash in 27 minutes @ Github
Something I did inspired by the various learn-X-in-Y-minutes projects.
github.com/pforret/LearnBashQuickly or bash.forret.comn/learn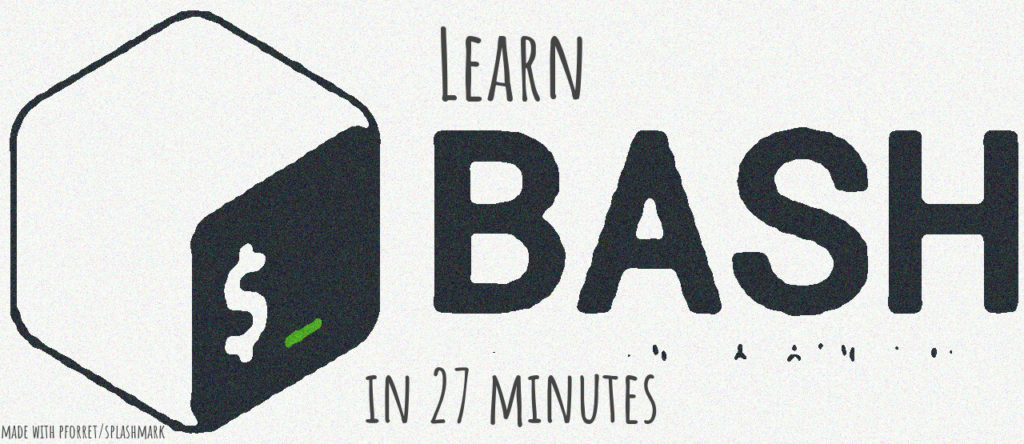 Bashew Script Generator
My biggest project is a work of love I started in 2017 as bash-boilerplate and that resulted in pforret/bashew. It's a tool to create bash scripts, with high-quality boilerplate code, batteries-included.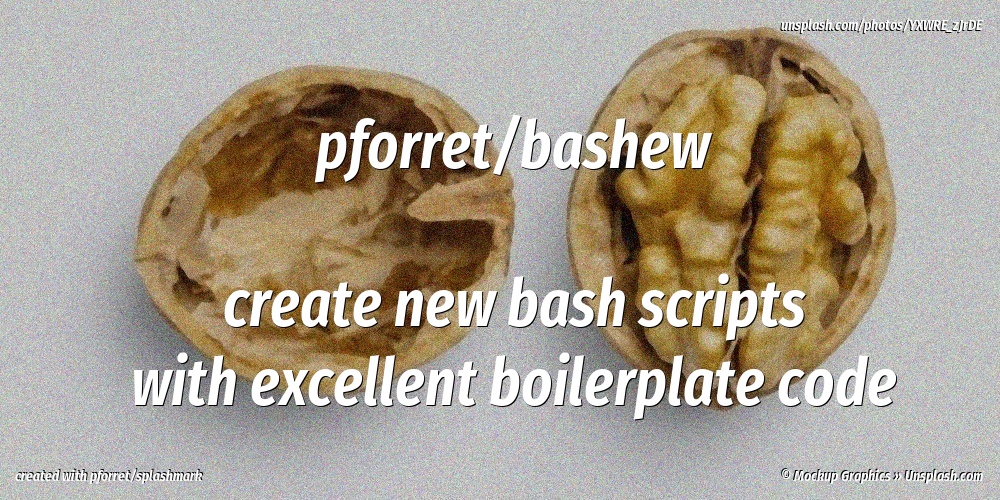 Basher Packages Directory
Any serious development environment needs a system for package management (install/upgrade/uninstall). I work with basher, developed in bash by Juan Ibiapina, because it's the most intuitive in my opinion.
E.g. basher install pforret/splashmark installs my splashmark program in 5 seconds and it works immediately.
What was missing , was a directory of basher compatible projects. So I started one: basher.gitparade.com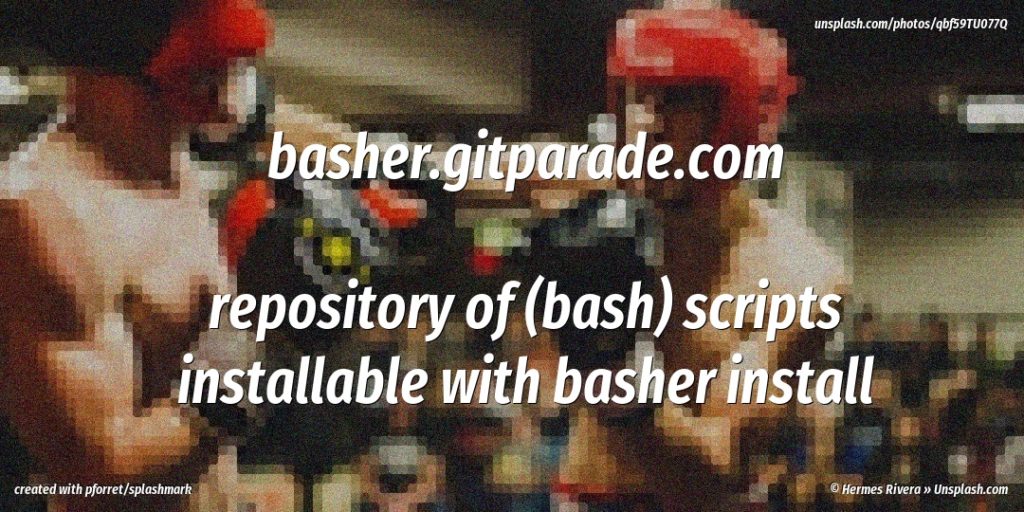 Bash Scripting Tools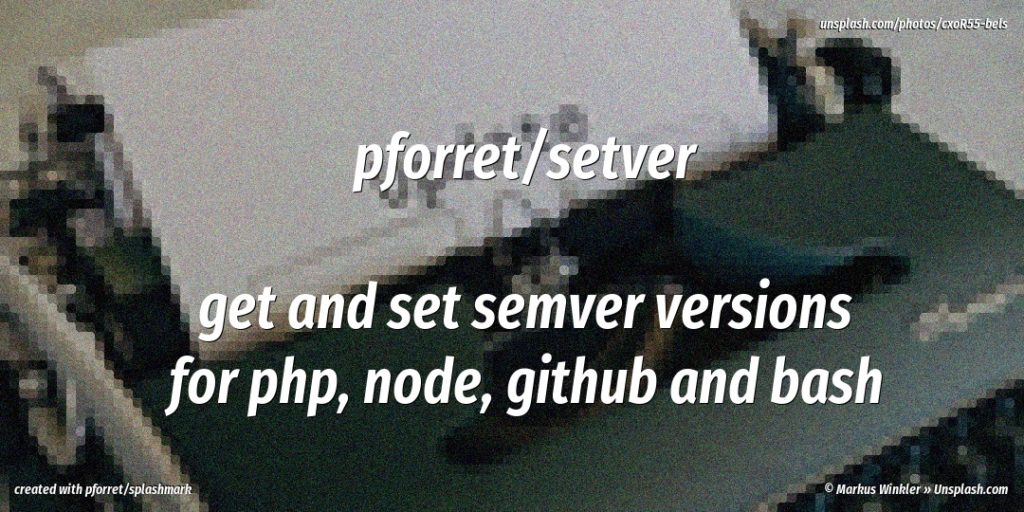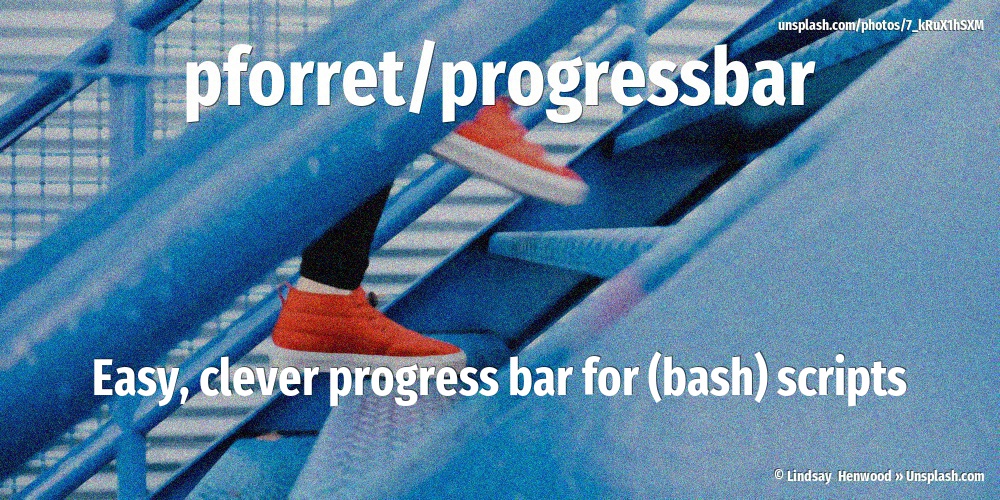 Other Bash projects
pforret/splashmark: create (social) images based on Unsplash photos, with proper attribution, titles, image filters. Used to make most of the images on this page. Launched in 2020.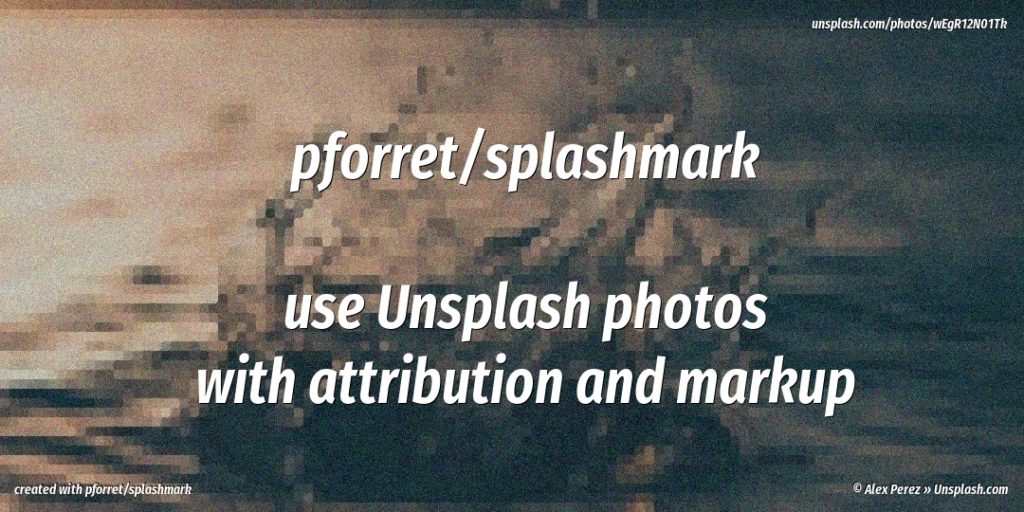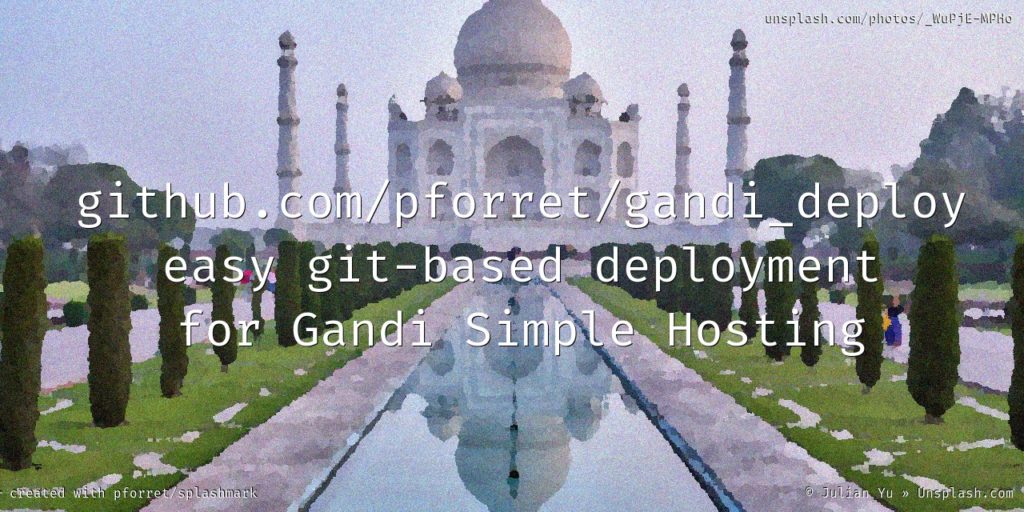 Bash scripting on Apple Silicon M1